About Us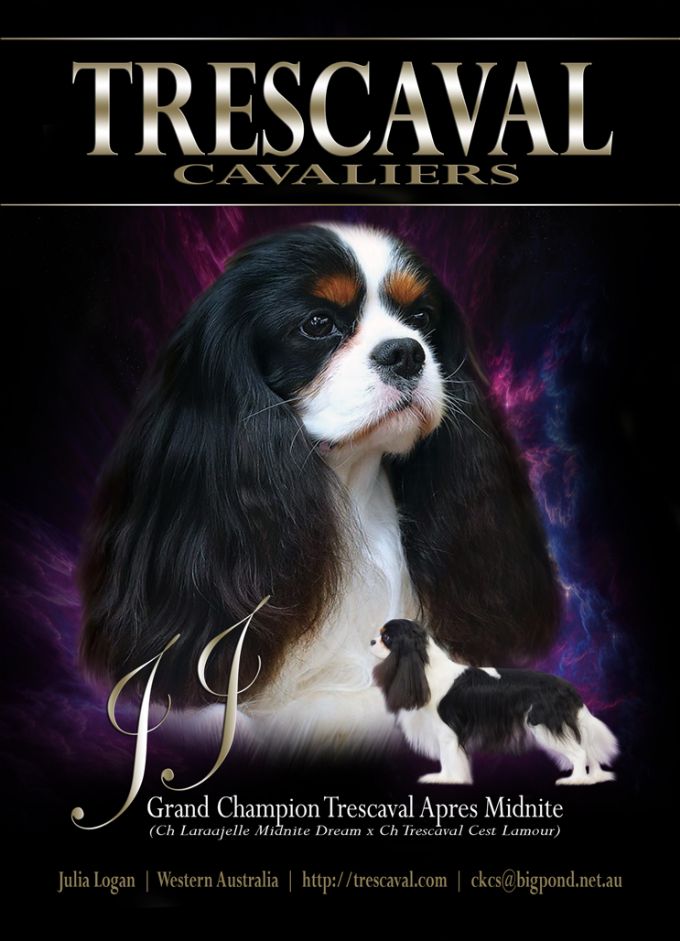 Mal & I have owned dogs for over 30 years years starting with an Irish Setter and a tricolour Rough Collie.
We bought our first dog to show in 1988, a Rottweiler and then our first Cavalier in 1989.
Since this time, we have had great success with our Cavaliers
travelling to speciallty shows interstate and showing locally here in WA.
Trescaval has been successful in producing champion Cavaliers and also healthy,
well adjusted pets to some wonderful homes.
Our focus is on breeding and showing our Cavaliers.
All breeding dogs are health tested.
Since 2005 I have coordinated heart clinics for veterinary specialists.
I now coordinate heart clinics for a veterinary cardiologist from the University of Sydney on an annual basis.
I also eye test using a veterinary ophthalmogist as and when required.
Some other conditions I DNA test for also as and when required by sending samples to the UK.
Contact Details
Dr Julia Logan
Perth, WA, Australia
Phone : 08 9453 9637 after 6 pm please
Email :
[email protected]